Now that the hectic holidays are upon us, you're no doubt facing year-end deadlines left and right—not to mention all those family reunions and
barkada
get-togethers you just can't excuse yourself from. Because everyone (including yourself) is fighting for your spare time and your weekends, it helps to have some life-saving productivity apps on your ever-reliable smartphone. Here are some of the top picks that you should download this season for your own sanity's sake.
1.Wunderlist
Juggling personal commitments and a mountain of deliverables from your boss is no easy feat. According to Mark Hurst of Bit Literacy, your productivity app should be able to help you "prioritize to dos, categorize them, allow for editing, and separate what you have to work on today from the to-dos you can safely ignore until tomorrow." Even the website The Sweet Setup says that "the [to-do] lists should be beautiful to look at, easy to organize, and have an understandable hierarchy." Thankfully, Microsoft's recently acquired app Wunderlist does the trick.
Compatible with Android, iPhone, Windows 8, Mac OS X, Apple Watch, Windows Phone, Windows 7, and Chromebook, the free app (with Pro at $4.99 per month) has Microsoft saying, "The addition of Wunderlist to the Microsoft product portfolio fits squarely with our ambition to reinvent productivity for a mobile-first, cloud-first world." Wunderlist lets users gain complete access to all their to-do lists no matter what the device, and also includes functionalities for assigning group tasks, marking important checklists, creating multiple lists, sorting dates and deadlines, attaching essential files, as well as incorporate these tasks with email. The background also boasts of a vibrant collection of incredibly pretty images to get you going and inspired.
2. 30/30
If you are easily distracted by a wayward text or a seemingly harmless book lying around near your work desk, then this app is just what you need. 30/30 is a task timer that keeps you on track and helps you focus on the task at hand. With a gesture-based interface, the app lets you fully customize your task list, labels, timetables, and even the colors and your icons. You can also control how you want to be notified, as well as assign a particular amount of time for a series of tasks. Basically, 30/30 takes the ever obstinate procrastinator in all of us out of the equation.
3. Timeful (for iOS)
Speaking of time management, Timeful helps you find time for anything you want or need to do. It provides smart suggestions for your goals and lets you make the most of your time every day. The free scheduling app also recommends potential dates in the future for when you can finish up your tasks. Compatible for connectivity with iCloud and Google calendars, Timeful not only schedules to-dos, but it also allows you to jot down frequent habits like reading, meditating, and exercising.
4. LastPass (for Android and iOS)
It's never a good idea to have a single username and password across all your accounts, but having different login credentials for each one almost always means forgetting them sooner or later. With LastPass, you can generate strong passwords, sync your password vaults, and automatically but securely fill in login details on the Web. Say goodbye to using "password" as your password!
5. Pocket (for Android and iOS)
Let's face it—the occasional Facebook post, news article, or 30-second clip of an adorable kitten playing with a ball of yarn can always be a welcome distraction when we're cramming to finish a task at hand. Even that short YouTube video you said would be the only thing you'd watch could turn into hours and hours of wasted time clicking on the recommended links like an unstoppable maniac. Thankfully, Pocket for Android and iOS can help you save these articles and videos for later viewing. It's actually pretty much like pocketing them for later use, right? You can then focus on what you're really supposed to be doing instead.
6. Quip (for Android and iOS)
Online collaboration is everything in this day and age, and Quip has it all. From collaborated editing to integrated messaging, the mobile office app gives users the ability to create and share valuable documents as well as import them so that group users can edit together. A sidebar dedicated to instant messaging lets groups communicate quickly and view each other's revisions on various documents. Quip is also compatible with Dropbox and Google Drive for collaborative efficiency.
7. Google Drive
Speaking of Google Drive, this powerful cloud storage from Google is incredibly useful mainly because it integrates entirely with everything Google. Productivity is at its peak with Google Drive's easy upload and download functionality, which brings file sharing to a whole new level regardless of the device.
8. Dropbox (for Android and iOS)
As one of the most popular storage and sharing go-to services, this file locker lets users simply drag and drop files of any kind and access them anywhere across all platforms. Users can also download their own files and other people's documents for offline access. One might argue that Dropbox was the revolutionary service that started the whole cloud concept in the first place.
9. Workflow (for iOS)
Aren't we all getting lazier and lazier with each passing day? Workflow ups users' efficiency and speed ever further by stringing together task combinations with just a tap. You can create your own workflow combinations like hailing Uber rides and backing up photos to the cloud, and then add these as your home screen apps or your iOS Action Extensions.
10. Paper by Fifty Three (for iOS)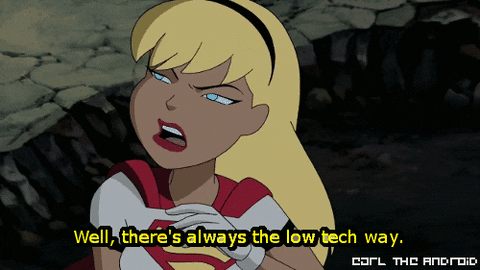 Of course, despite all of these hi-tech apps and features that our smartphones have, nothing beats some good old pen and paper—the Web version of it, at least. Paper by Fifty Three is a notebook app that lets users create checklists, annotations, and all manner of notes with the analogue feel of writing on actual paper. Created documents can then be exported into various file formats for even more online productivity.
11. Microsoft Word, Microsoft Excel, Microsoft Powerpoint (for Android and iOS)
No productivity list is complete without these basics from Microsoft. Being around for ages, the MS pack is now even more powerful with its mobile version. Compatible with their desktop counterparts and enhanced with mobile and touchscreen features, the big three make editing and viewing spreadsheets, documents, and presentations a breeze—just like what we'd expect from these classic programs we've all come to know and love.
*This article was first seen on The Philippine Online Chronicles HERE.