Now that the holiday rush is upon us, expect EDSA to be your second home. Take your life back from intense traffic in the metro by using the GPS navigational tools available to us today.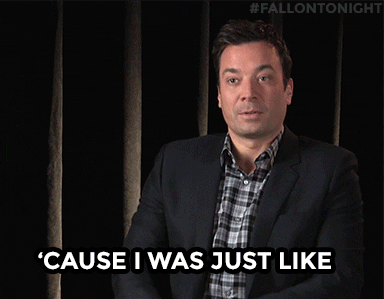 Gone are the days when in-car navigation was tedious and only available to the most advanced cars. "If you want to update the maps in your car, it's an expensive and complicated process of having to go to the dealership," Strategy Analytics' John Canali says. Now, with Web-based navigation, updates come easier than ever. "We've historically had these onboard, embedded nav systems. That's just not going to cut it anymore," says Tim Nixon from OnStar, the navigational service from General Motors. "The game has changed, and the bar has been raised by these always-connected devices that bring fresh information into the car."
So, with everyone clamoring to mount devices on their dashboards and windshields, which do you think is better: Waze or Garmin?
Finding your way with Waze
Highly social and absolutely free, Waze can be downloaded onto any smartphone or tab and helps drivers make their way through the city with live maps and traffic updates that happen in real time. The app is heavily dependent on fellow users in the area, as the updates come from drivers as well. You can stay alert and steer clear of accidents, road blocks, hazards, and even police traps, as well as be informed of villages and locations that require stickers prior to entry. The more you use the app, the more the system calculates your preferred routes, commuting hours, frequent destinations, and predicted time of going home. Kind of creepy in a stalker-ish way, isn't it?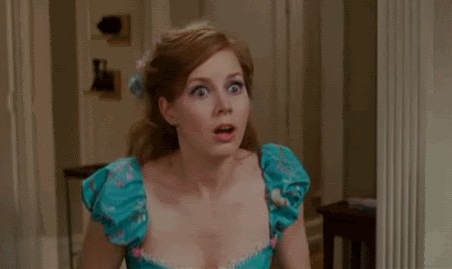 Waze also alerts you in case it finds a better route and recalculates to provide you with an updated Estimated Time of Arrival towards your destination. Of course, since it's basically a social app, you can interact with fellow Wazers in the area and decide if you want to meet up or start a chat session with any of them. You can also share your routes and locations with your existing friends so that it's easier to coordinate when and where you want to hang out. The more active you are as a user, the more points you earn as you contribute to the Waze community. The information is crowdsourced so Waze can give you detours on the fly.
Particularly here in the Philippines, an incredibly useful feature of Waze is its ability to alert you of any policemen stationed near you. Because Wazers can report and pinpoint where officers are lurking in the shadows, this saves you from the shock of one of them jumping out at you like a ninja once you turn a corner.
Going down the road with Garmin
A survey from The Wirecutter says that 58% of their readers are looking for a navigational device that can still help them make their way through dead spots in cell service. Their poll also indicated that 54% wanted something that didn't have to guide them at the cost of their smartphone's battery life getting drained. This is where the beauty of Garmin comes in.
The Garmin Nuvi devices can still help you navigate even without an Internet connection, and they certainly won't keep you worrying about data charges on your mobile plan. The stand-alone GPS unit will also continue working perfectly fine without the distractions of calls, text messages, and other random phone notifications popping up, as well as apps and music controls. The plain navigational device then lets you concentrate on the road ahead and on your driving itself.
Now that Garmin has announced a downloadable navigation assistant for Android and iPhone called Viago, users can check speed limits, weather information, photo-realistic intersection views, lane assist, and in-map traffic displays. An in-app purchase can also give you additional features like directions based on buildings, landmarks, and traffic lights so that you won't have to keep turning "in 800 meters" and the like.
The final verdict
When it comes to cost, Waze definitely has the upper hand. It's a downloadable app that's absolutely free, whereas you have to shell out a few thousand pesos for a Garmin device. "What search is for the Web, maps are for mobile," says Waze CEO Noam Bardin. "The app is built for the community. The traffic is done by the community and to have the community build everything and then to charge for it wouldn't make any sense. So we don't have any plans to charge for the app."
Another disadvantage to Garmin is that the maps, at least locally, are difficult to update. You have to go to authorized Garmin dealers such as Blade, or join online Garmin user groups. However, when it comes to reliability, you can still navigate without any cell service or Internet with a Garmin device. You can also navigate through provinces better with a Garmin, or perhaps even in areas where Waze users are scarce. Since Waze relies entirely on the community for its traffic information, less Waze users in the area means less accurate information on the road.
Still, the real-time updates from Waze are a big advantage. You may be driving along a perfectly non-congested road until an accident happens a few minutes ahead and you have suddenly no idea why your whole lane has come to a complete standstill. Waze can help reroute you when that happens so that you can take a detour and avoid the roadblocks ahead.
The bottom line, perhaps, is the ease of use for you, the user. Technology is making life easier day by day, and how you take advantage of it is the key. "Smartphones and the software are becoming so advanced that they're really changing consumer behavior in a profound way," says market researcher ComScore analyst Andrew Lipsman. "So categories that may have really grown a few years ago all of a sudden have a new competitor."
Whether you pick out a Garmin device or stick to your downloadable Waze, there's no doubt that these two can aid you along the long and lonely road of braving the Metro Manila traffic, especially during the holidays. You might have a handy navigational guide on your dashboard, but remember: nothing beats leaving your house early to avoid the holiday rush!